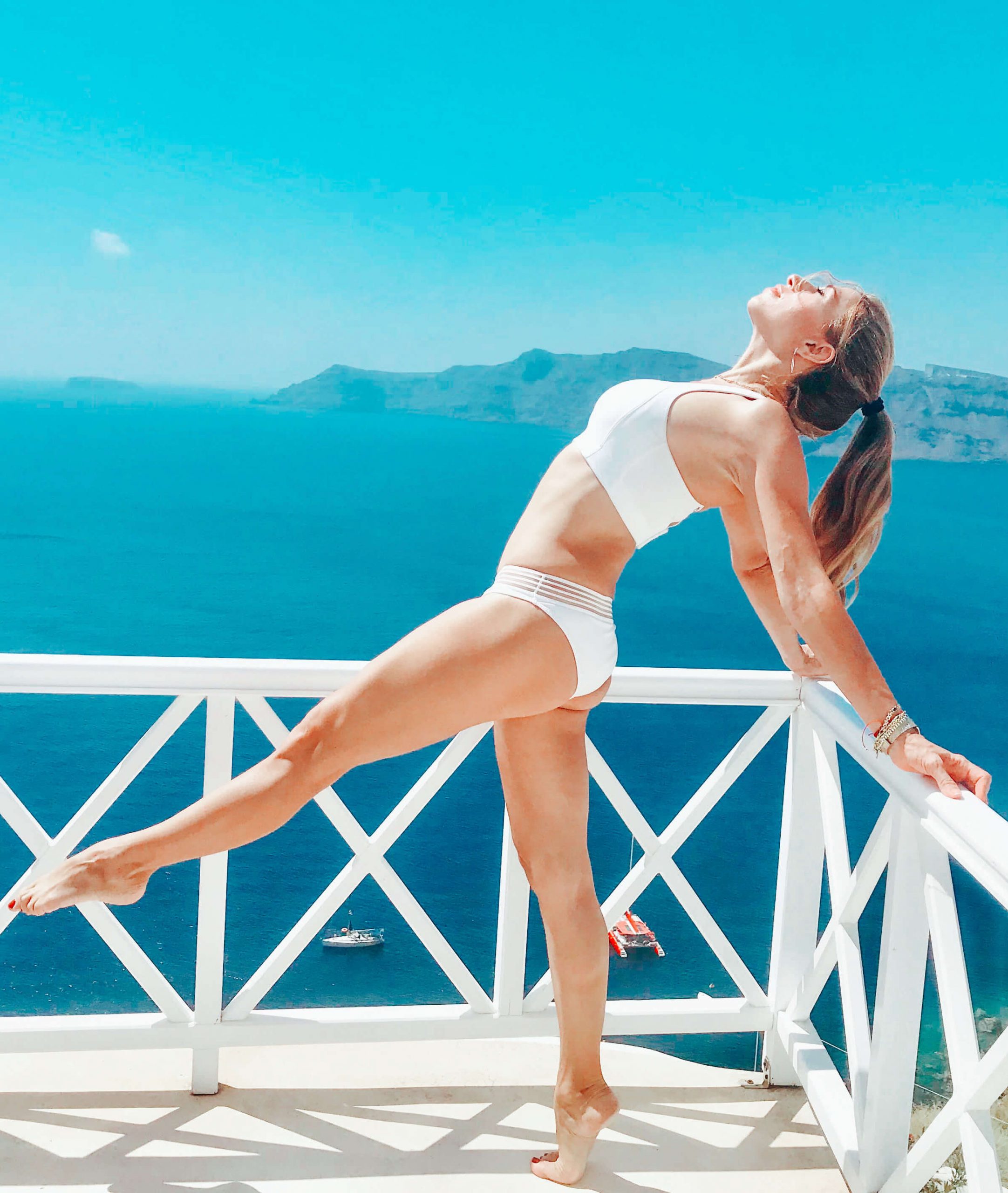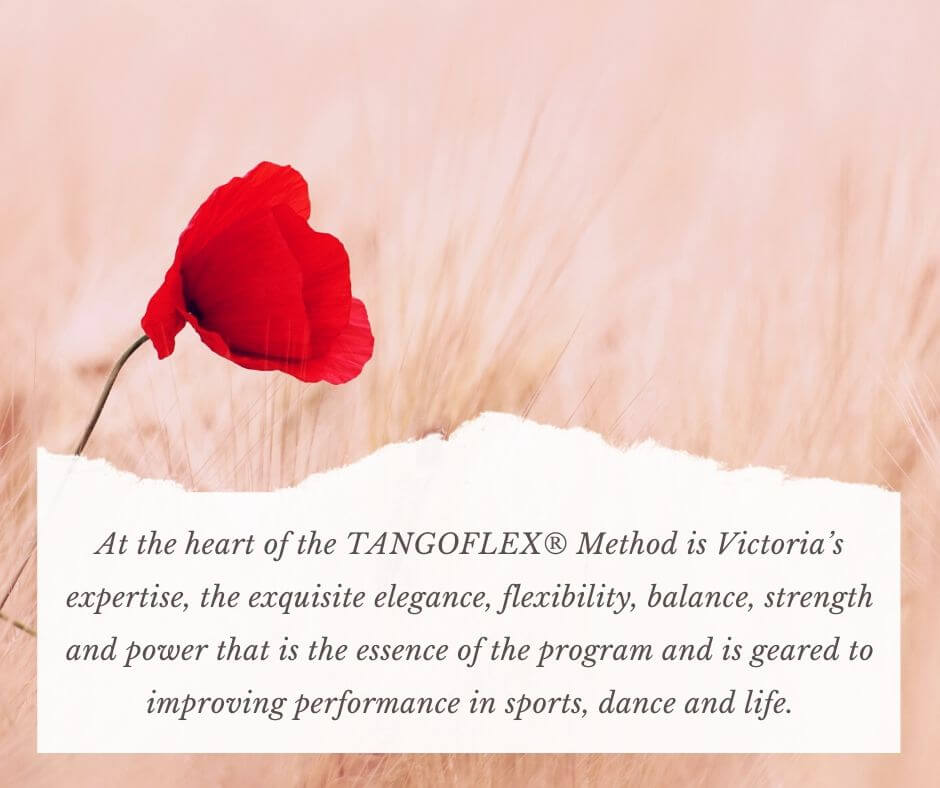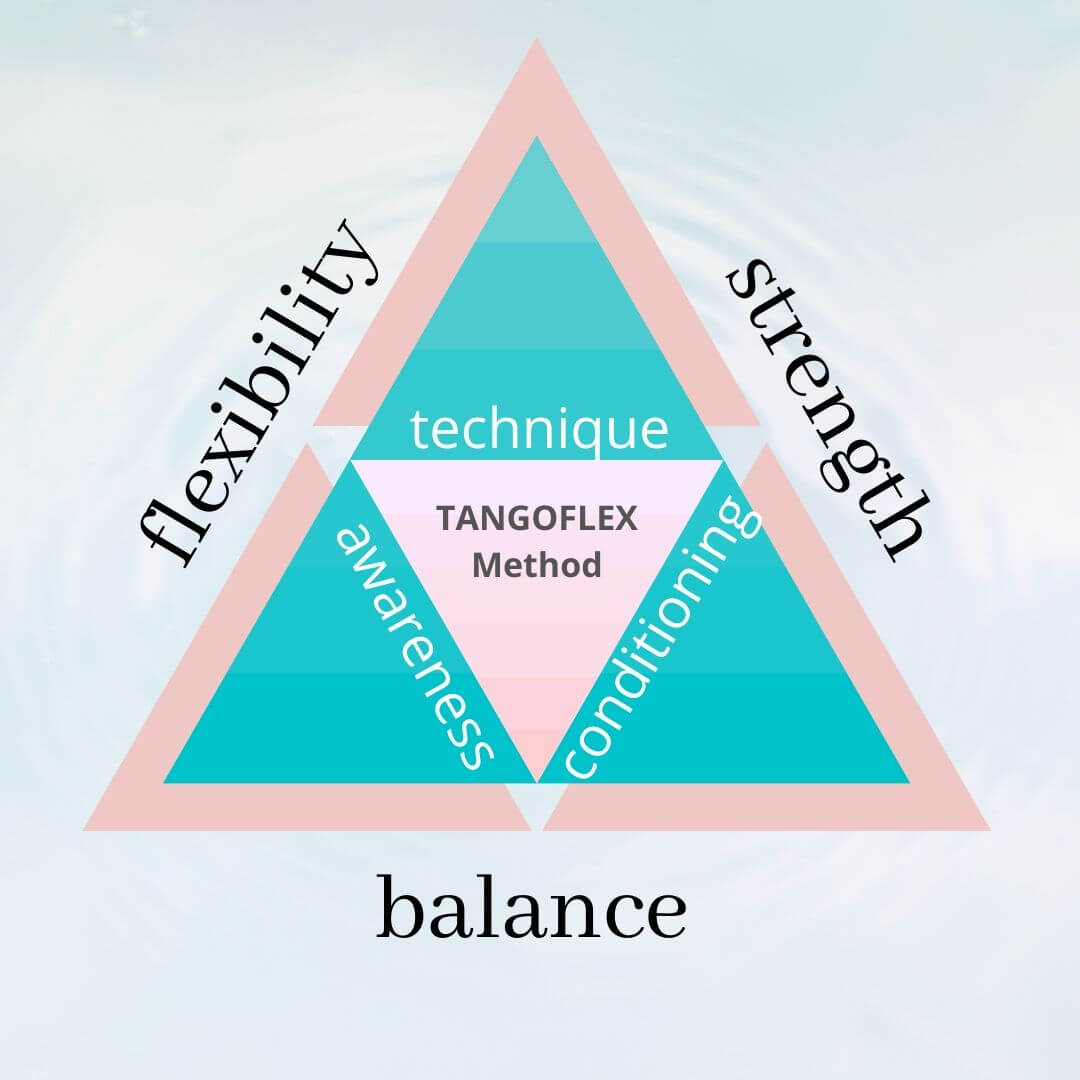 The Tangoflex
® 

Method

The Tangoflex Method, created by Victoria Sarquise, is an interdisciplinary system that works the body through the application of techniques used in gymnastics, fitness, ballet and tango using a scientific approach. The techniques used in the Tangoflex Method is the result of over two decades of research, study, practice & teaching and is based on three foundational pillars: Strength, Balance and Flexibility that work together and are interconnected with the purpose of creating positive, powerful connections within the body and mind.

Strength focuses on core engagement and the ability to create movement through intention, initiated via neuromuscular connections.

Balance focuses on neuromotor engagement of the body, proper posture and body alignment to keep the body in equilibrium and stabilized.

Flexibility focuses on preparing the body both internally and externally to allow extensions for greater range of motion, lengthening of the muscles and fascia, thus creating a longer, leaner and powerful body.

As a result, the neuromuscular approach of the Tangoflex Method is unique in helping you achieve healthier, powerful patterns within the body, improving quality of movement, coordination and quality of life.
Victoria Sarquisse
Founder, Professional Tango Dancer & Former Competitive Gymnast 
FREE VIDEO OF THE WEEK
I'm posting a FREE VIDEO every week for a limited time. Check out this week's video!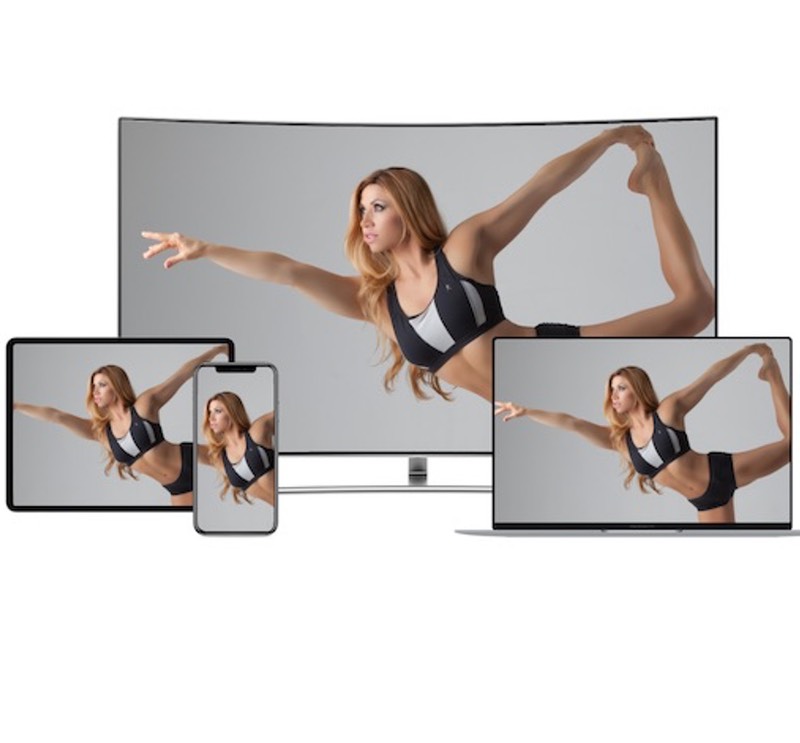 Studio Tangoflex
Global access to the online streaming studio with 60+ exclusive videos, including new videos, workouts and challenges added weekly to help you stay focused on your specific goals. Workouts are designed to better your posture, refine your movement, your extensions and your body. If you are a Tango dancer, there is a section dedicated on exercises, technique and embellishments just for you!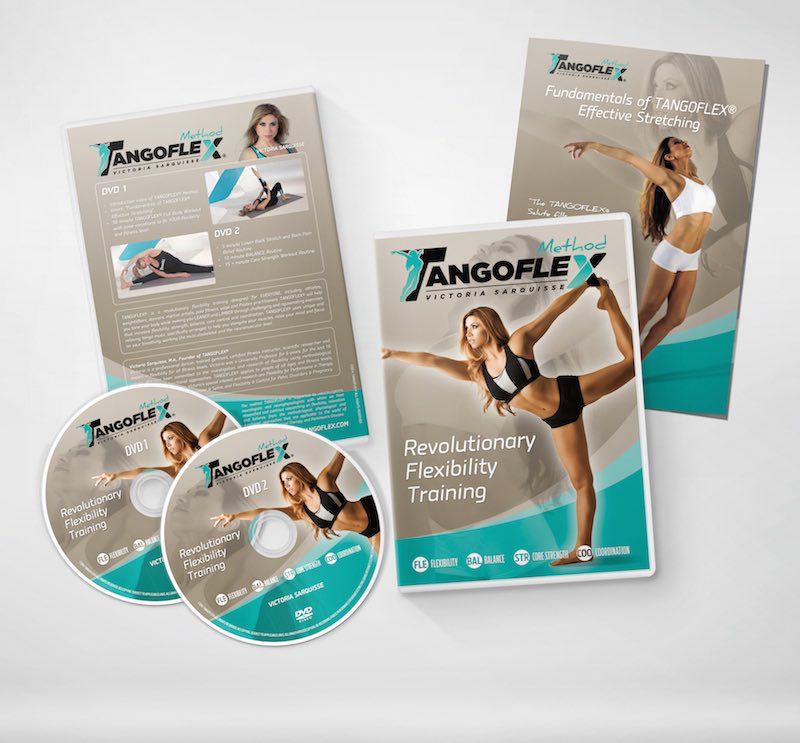 Tangoflex: A Revolutionary Flexibility Training
This 2 dvd set with 80+ minutes of exercises focuses on Flexibility, Balance, Strength and Coordination exercises. Whether you are up for 50-minute full body flexibility workout, or the 5, 10, or 15 minute routines, you will treat your body to an inner massage.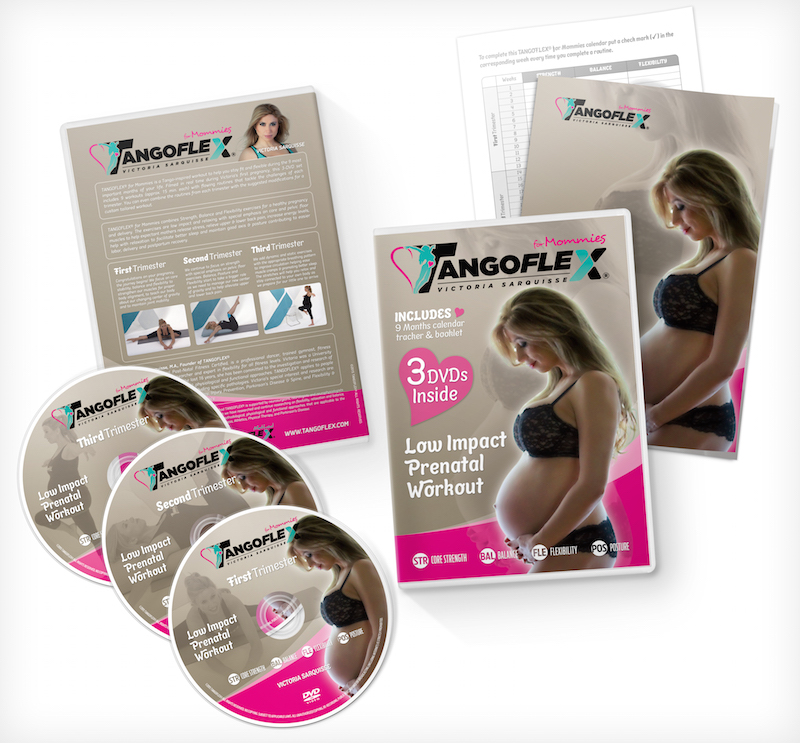 Tangoflex for Mommies: A Prenatal Workout
This 3 dvd set (one for each trimester and total of 9 workouts) is a comprehensive series targeted at expectant mothers. Created and filmed during Victoria's first pregnancy, workouts are low impact and help release stress, relieve upper and lower back pain, increase energy levels and assist with relaxation to facilitate better sleep.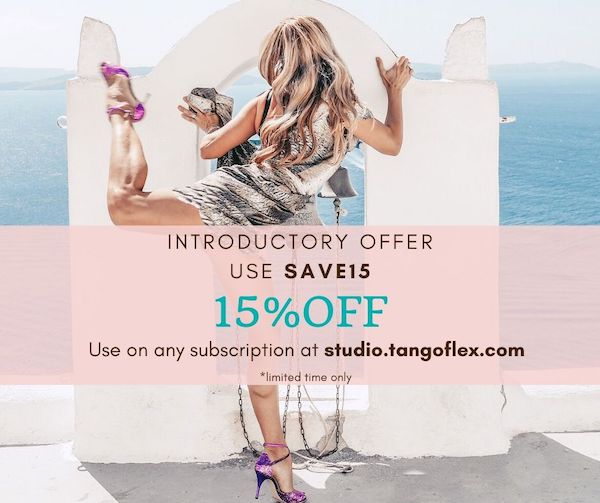 GET ACCESS TO THE FULL CATALOG
For a limited time only, get access to the full library (70+ videos and growing, bundles and more), you can use the coupon 

SAVE15

 on any of the subscriptions.
"It's like everything I wanted and needed in one place. I feel like I'm privately training with Victoria in my own home. I actually cancelled my gym membership. This program has it all"
"I enjoyed every moment of the routines. You are such a graceful and beautiful dancer and i'm honored to have you as an inspiration and for me to see how much more I can learn. You help me feel the connection with my own body. I love this program"
"One of the things I love the most is the level of detail on your explanation and the depth of your physical and mental knowledge and awareness that you possess"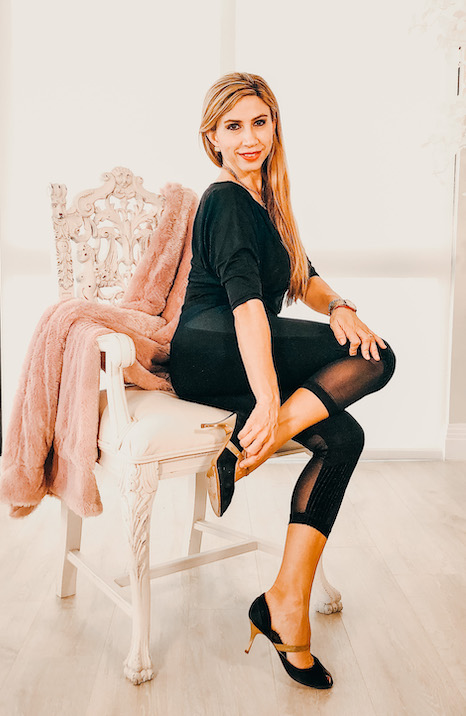 At the heart of the TANGOFLEX® Method is Victoria's expertise, the exquisite elegance, flexibility, balance, strength and power that is the essence of the program and is geared to improving both dance and life.
Hey there!
I am Victoria Sarquisse.
Artist, Professional Tango Dancer, Fitness & Flexibility Specialist, Certified Trainer, Former Competitive Gymnast, Author, Educator.
 I was born and raised in the busy and magical city of Buenos Aires, Argentina. I developed the Tangoflex Method from my heart to share with you the world of fitness, technique and dance. All combined in a series of videos that you can do from anywhere in the world! I am a Flexibility and Fitness Specialist, certified trainer, Professional tango educator and performer, with a life dedicated to studying and understanding body mechanics, fitness and technique with over two decades of professional experience. My obsession is teaching others how to become more confident with their own movements and personalities in dance and life.