studio tangoflex
Become Your Most Beautiful Self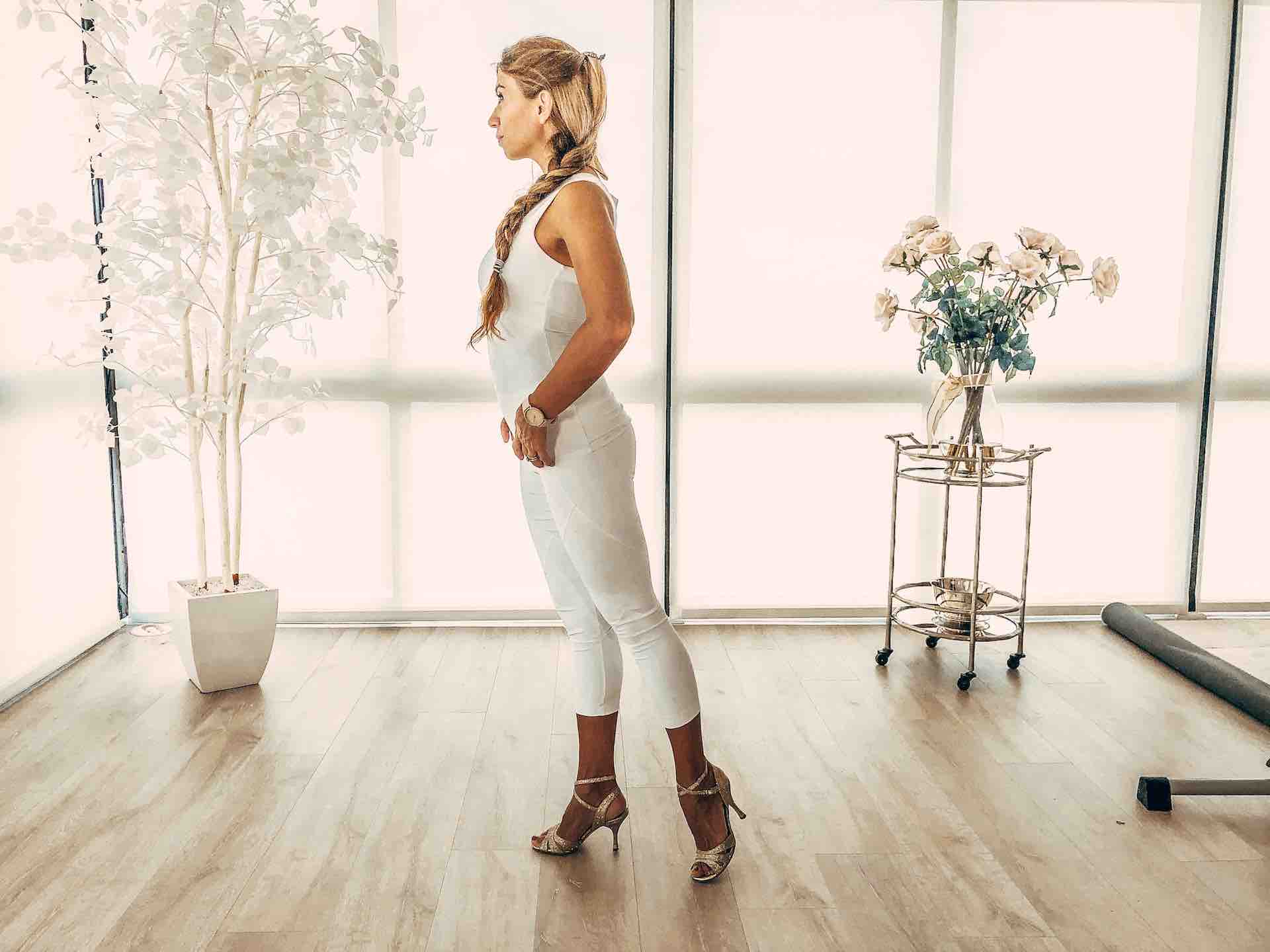 Here is how you become an amazing dancer…
It starts with your transformation! 
We all know Tango is a very demanding, technical dance, and dedicating time to your technique enables possibilities. Tango is a journey; to become a powerful dancer, with elegance and confidence, you need to dedicate time to practice, as much as understanding the process, the body mechanics and the proper execution of movement. There must be a strong connection between the intention of movement and the movement itself. There must be an understanding on how your body, joints and muscles work together to refine movement. Your body is an amazing machine and dedicating the time it deserves will transform yourself, and in return, it will transform your dance!
Studio Tangoflex is an online video on demand service designed to help you improve your Tango, at your own time, your own pace, and as frequently you would like, at any level and age. It focuses on three main areas: Technique, Embellishments and Body Conditioning. The program for dancers is based on the Tangoflex Method which helps you improve your dance through connections created within your mind, body and movement. Each area has a large number of videos dedicated to improving each of these aspects. The end result is a poised dancer with improved technique, controlled movements, elegance and presence on the dance floor!
If you are looking to become more graceful, more elegant and dance with precision, presence and confidence,
then this program is for you!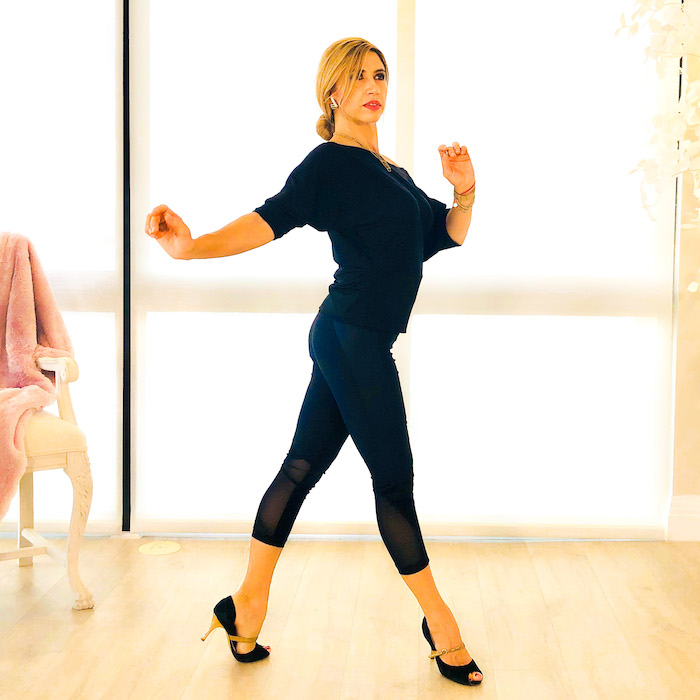 Technique
A full range of videos focusing on improving your Tango technique; from the proper way on positioning your body, posture, hips and knees to the subtle transfer of weights, extensions of your lines and body.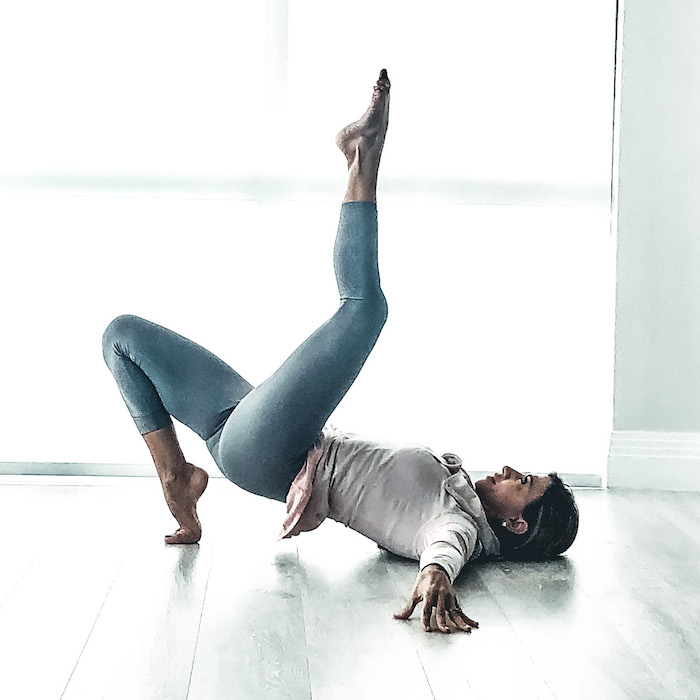 Body Conditioning
Access to a large collection of complementary videos focusing on Flexibility, Balance, Strength and even Cardio combos to supplement your dance improvement and to look great on the dance floor.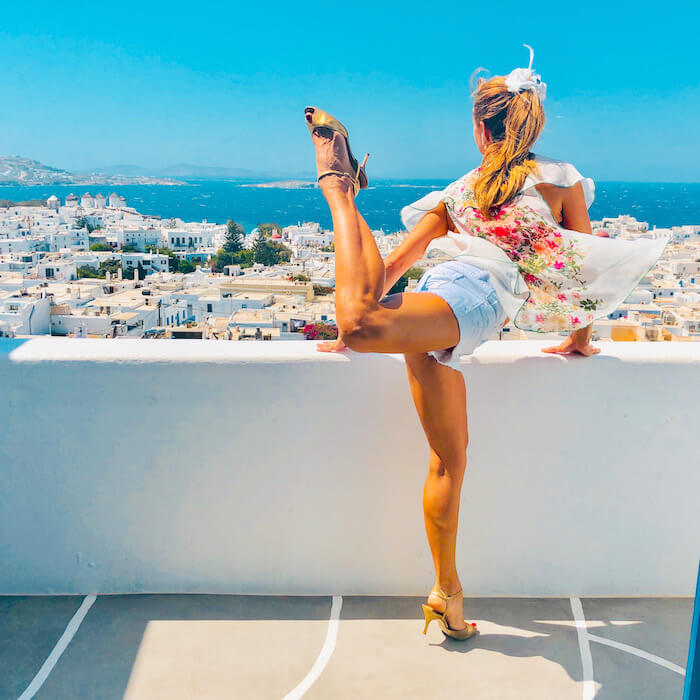 Style
Instructional videos on learning and correctly performing embellishments. From the correct initiation to the details that make an embellishment look beautiful. 
Get the FREE Video Below
Once you sign up, you will get a link to the FULL VIDEO below on your inbox!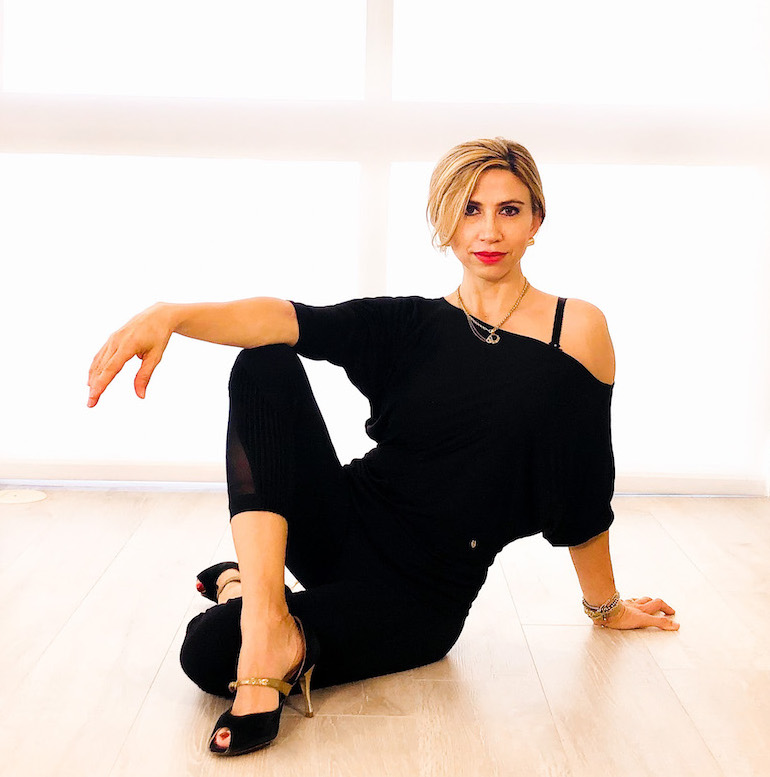 Tangoflex® is inspired by Victoria's passion for the art of Tango, fitness and pursuit of living a healthy, flexible and empowered life.
As a Tango dancer
Victoria Sarquisse, M.A.
Artist, Professional Tango Dancer, Fitness & Flexibility Specialist, Certified Trainer, Master Fitness Instructor, Former Competitive Gymnast, Author, Educator.
Victoria started ballet at the age of 3 and was a competitive gymnast for over 12 years in Buenos Aires, Argentina. She is the Director and owner of the Tampa Tango Argentino Dance School in Tampa, FL founded in 2005. Her focus from the beginning was always the finesse and gracefulness of a woman's body, movement and form. Victoria holds a Masters degree in Interpersonal Communication and worked as a university Adjunct Professor. During the last 15 years she has been committed to the investigation and clinical research of flexibility from the methodological, physiological and functional aspects applied to different stages of people's lives. She holds over 25 Certifications and Specializations in Fitness, Health & Wellness, Pre & Post-Natal, Nutrition, and certain illnesses and conditions.
"I think beauty is expressed in who you are, with confidence, elegance, and the inner power that comes from the heart!"
Victoria Sarquisse, M.A.
Founder, Author, Professional Tango Dancer & Former Competitive Gymnast
Testimonials
What They Say

"It's like everything I wanted and needed in one place. I feel like I'm privately training with Victoria in my own home. I actually cancelled my gym membership. This program has it all"
"I enjoyed every moment of the routines. You are such a graceful and beautiful dancer and I'm honored to have you as an inspiration and for me to see how much more I can learn. You help me feel the connection with my own body. I love this program"
"One of the things I love the most is the level of detail on your explanation and the depth of your physical and mental knowledge and awareness that you possess"
"My dear Victoria, I wanted to thank you for creating something so unique and complete, where all the disciplines that you teach are interconnected on absolutely everything, even the cardio routines that you teach in the program relate to making my tango more precise, increasing my confidence as a follower. Now it doesn't matter what video I choose, everything relates to tango and has the essence I was looking for! I am finally getting better from the inside and it shows, even my body is more toned, stronger and graceful! Thank you!"
"Love: Your energy, your pace, the content and deep connection that I feel with myself"
"I learned so much more than embellishments with this program. I learned about how to create energy, I learned how to initiate movement, I learned about self confidence. And I also learned how to move sexier with my body and my feet. And for that I can't thank you enough. I liked every explanation you gave by showing every angle while breaking down the move. and how everything was relatable to the dance.Thank you and love you!"
"I thought this program was going to be all about the feet, but it was all about the core, the intention, the energy and the reflection on the feet. Absolutely Awesome! Now I look at my feet and can't believe they are mine! Love your vocabulary and explanations and how you communicate step by step to all levels.