10 Tips to Make Healthier Food Choices and Lose Weight Naturally
Starting on a journey to eat healthier is a wonderful step towards living a healthier life.  Although the thought of making food choices and adjusting certain behaviors can be overwhelming; it is absolutely possible and well worth your time and effort.  These 10 tips are easy to follow and a great place for you to start your journey!

We eat what we see.  A good way to start making healthier choices when it comes to food is by cleaning-up the pantry and getting rid of products high in saturated fats and trans fats specially.  Read the Nutrition Facts and the ingredients that come with every product.  You will find that cookies and sweets are high in fats and sugar specially.  Eliminating certain products high in fats may be hard, specially when you have little ones in the house.  Just remember, what you don't see, you won't eat, and if they don't see it, they won't ask for it. My dad always tells the story "you never knew what Coca Cola was until you went to a birthday party".  So right and so true.  As adults we make the choices on what to buy for us and the entire family.  Make healthy changes now, the sooner, the better! Kids will grow up knowing, understanding, and hopefully loving what is healthy.

When you go grocery shopping start by shopping all the way around on the outside isles of the supermarket.  When you travel in the interior isles of the store you will find more of the foods higher in saturated fat, sugar and carbs (read the 'Nutrition Facts' in products and you will see).  Fill your cart with vegetables and fruits first (choose organic if possible).  Psychologically this will help you make healthier choices while increasing awareness in what goes into your shopping cart.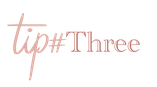 Eat fish at least twice a week. I particularly like salmon which is a fatty fish high in omega-3 fatty acids.  If you eat meat, choose only lean cuts such as: turkey, skinless chicken, extra lean red meat. And before cooking, remove all the fat around the meat.

Instead of using regular salad dressings you can make your own as a healthier option. For example, you can use Extra Virgin Olive Oil, Balsamic Vinegar, Salt, Pepper, herbs and any other spices you enjoy.

Use nonfat or 1% milk and yogurt or "added calcium" soy beverages. Keep in mind that low fat doesn't mean low calorie, actually many fat-free foods and milks are high in sugar.

The marketing and packaging of products can make you believe that a juice, for example, has 20 different fruits and vegetables combined and it is a great option… but if you read the labels you see they are also full of sugars.  Snack on fresh fruits, not fruit juice. Smoothies are my favorite healthy option.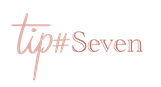 Limit fast food, cakes, cookies and pastries. The best tip, don't buy them! (Remember Tip #1: We eat what we see)
An option for substituting ice cream, for example, is Greek yogurt with fresh fruits and granola.
But, you can have your cake and eat it too!
One of the things I make for my kids are cakes! They always ask for it, and once in a while I bake.  I choose simple recipes that I can easily manage to make at home. The cake mixes you buy at the store or the cakes from the bakery can be extremely high in bad fats, whereas if you bake it yourself… you know exactly what goes into it.  Remember healthy foods can't last a month on the supermarket shelf. If food last for long periods of time without going bad (see the expiration date)… can you imagine what is in it?

Look at ingredients, not calories.  Calories are just a number.  Instead of reading calories, read the Nutrition Facts and the Ingredients if you want to know what you are eating.

If you eat something you like…enjoy! I don't believe in food prohibitions, because the more we tell ourselves we can't have something, the more we crave it.
What can help my 'sweet tooth' friends out there, to decrease or manage sweet cravings specially after eating, is to have a coffee with milk and a spoon of honey (or stevia) or, at night you can choose tea instead.  Take your time to enjoy this moment. Think about your day, your goals and your to-do list for the following day.

Don't confuse hunger with thirst.  Research have shown that people can mistake hunger for thirst because thirst signals can be weak.  Drink plenty of water, specially in between meals. Our bodies are made of about 65% water and every cell in our body needs water to live.  Muscles cells are no different, they need water.  So when our bodies don't have enough water you feel your muscles tight and inflexible as a result.
Regardless of age, when dehydrated, your connective tissues are going to feel stiff and inflexible as opposed to having muscles that can extend and contract with more elasticity when properly hydrated.   A simple way to understand how important water is for your body is to visualize the sound of a squeaky door.  The squeaky hinge is your joint (ouch!) but you can help fix the squeak with water as the main lubricant of the joint.  With good hydration you can keep the joints lubricated and the squeaky noise away.
I hope these 10 tips help you find healthier alternatives to the foods you enjoy. Changes don't happen over night, so be patient.  Give yourself time to make one change at a time.  Small changes in your diet can lead to big changes in your life!
I would love to hear your tips and healthier eating alternatives in the comments below.
Sending love and peace,
xo
Victoria
We eat what we see… These tips are easy, simple and by just adjusting certain behaviors, it will help you make healthier choices that will impact fat intake and overall health and wellbeing for you and your loved ones.