The Etiquette of Afternoon Tea
How to Prepare for an Afternoon Tea in Seven Easy Steps
The simple thought of afternoon tea prompts my mind to go back in time when beautiful dresses, colorful fascinators, embroidered linens, tasteful centerpieces, beautiful tea sets and my absolute favorite… tea pots were the centerpieces around which glamorous conversations took place!  Afternoon tea is a tradition filled with moments of elegance, great company, and beautiful settings with a Victorian touch of refinement and style.
First, a little history…
My love for tea begun at a very early age when my grandmother who was of English descent and whose family emigrated to the magical city of Buenos Aires, Argentina continued the tradition of Afternoon Tea.  When the clock showed 5 o'clock, tea was served.  The table was set with beautiful linens, china, and silver, and elegant afternoon dresses were worn and even white gloves were encouraged! They were to be removed before tea, of course!
Afternoon tea was a sophisticated and elegant daily tradition that I absolutely adored and cherish to this day.  I still have two beautiful pots that she used to serve tea: one is a tea pot with the matching milk jug hand painted from England dating from 100 years ago (… if only they could talk!).  One special item that still deeply touches my heart every time I see them are the little white lace gloves I used to wear for the occasion.
Before we move on to Tea Etiquette I would like to briefly share with you why I fell in love with Afternoon Tea.  I learned the "Secrets of Tea Etiquette" from a lady who possessed an innate sense of refined taste and elegance based on natural kindness and love.  She would never say that something was wrong if, for example, you set the fork the wrong way or you didn't know the right placement of glasses.  Instead, she would kindly explain why things were placed or used in a certain way; everything had a story behind the why, and her explanations made complete sense every single time. The way things were done were not just because of etiquette 'rules' to follow, but because those 'rules' were followed for a reason that she knew and communicated to anyone.
I was young, very young, and I didn't understand then that what I was learning was the most exquisite experience of etiquette, or social behavior and proprieties of established conduct needed for any occasion.
That lady would never make anyone feel bad or out of place if they did not follow proper etiquette; she was the kind of woman that prompted you to elevate your own behavior when you were around her. She had that projection of refinement so that if you were around her, you had to match her cultivated sweet energy.  Without saying a word, she would embrace all company with kindness. When I was around her, it was like the air I was breathing all of a sudden changed to a more graceful environment of kindness and refinement.
That magical sense of kindness and refinement is what I call true elegance.  That lady was my grandma.
Planning Guide for a Memorable Afternoon Tea: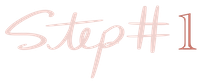 Think about the style and the mood you want to create at your afternoon tea. Choose the colors, the flowers, and all else to set the tone you would like for your guests.  If your tea party is casual, be creative! Your guests will love the creativity.

Make a list of whom you would like to invite.  Here is when I already start thinking about table seating arrangements.

The invitations are the first impression and only chance you will have to suggest to your guests how formal or informal the afternoon tea is going to be.  When working on the invitations, you can match the color and feel or theme of the décor, and set the tone of formality you have decided upon for your event.

Tableware:  Pay close attention to your selection of silverware, linens, napkins, tea sets, or separate tea cups, saucers, plates and tea pots. If you host a tea party with many guests, you can use pieces from different sets; the pieces don't all need to match, but coordination is key. Feel free to combine solids with florals and like-colored stripes for a sweet effect that will integrate your pieces and that your guests will love. If you have china, this is a great opportunity to use it. 
Personally, I like to use the same china for every guest or all different pieces that make every guest unique.  For example, when hosting an afternoon tea for eight, you can use the same tea set for everyone. But if you don't have eight matching tea cups, for example, you can have eight different ones that coordinate with each other.
The Linens: You can choose from a variety of table clothes at different price points.  Make sure that they are wrinkle free. You can use a runner to add color and a special touch to the table.

Centerpieces:  I love to add a touch of color and creativity here.  You can use an antique base and add your favorite flowers.  For an extra touch of glamour and depending on your them, you can add a few feathers that complement the color of your choice.  If the table is long, you can add candles. I usually choose electric candles as a safer option, and the feel could be just like the real one.  Think about keeping the center pieces low so that people sitting across the table can see and talk with each other.
Food Stands:  You will need a three-tier stand per table.  If the table is long you, will need two or three depending on the number of guests.  They come in a variety of sizes and patterns.  If you have a beloved collection of stands, use them.  Depending on the look you want to express, you can choose from elegant, classic and feminine.
Using a traditional three-tier stand, you will arrange your offerings as follows:
Top Tier: Petit Fours (pretty, small and delicate sweets)
Middle Tier: Scones
Bottom Tier: Tea sandwiches
As the host, you will indicate to your guest what you are serving in each of the three tiers, and you will start from the bottom tear (tea sandwiches) and move up. Guest should start eating from the bottom tier as the first course, then you move to the scones (middle tier), and finally to the third course, the petit fours or sweets. 
If your guests are less experienced with formal afternoon tea, you can initiate the motion toward the bottom tier, and thus the order you will be serving the refreshments.  As a general rule, guests should always follow the host. As a host, this is a perfect time to kindly say a few words of appreciation to your guests.

Champagne: If you are serving champagne, a good time to serve is with the third course with the petit fours.  That is usually my preferred option for a formal afternoon tea.  However, if afternoon tea is served at a hotel and they serve champagne, they usually serve it from the moment you are seated at the table, so you may wish to serve it at the beginning too.   
Preparation is key to set the tone and the flow of an elegant afternoon tea party.  The key (and advantage) of carefully planning every detail is so that you can sit down, entertain, have fun, and enjoy the conversations and company of your guests.  A good planned afternoon tea party will be remembered by every guest.  Remember to have fun and enjoy the tea, the champagne, and most importantly, the company of your guests.
Afternoon tea was a sophisticated and elegant daily tradition that I absolutely adored and cherish to this day